Hearing as natural as it is
Hear the world the way it was meant to be heard. Yiva Hearing Aids make hearing easy and natural again. Fast, precise results make your experience comfortable and discrete.
Experience Personalised Features
We believe in providing a hearing aid that is personalized to your hearing needs. This means that you'll be able to experience great sound quality that is tailored just for you.
Our hearing aids offer many features and benefits that are designed to improve your hearing experience.
Yiva's Innovative Hearing Aids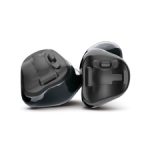 Yiva In-ear
Looking for high-quality, innovative hearing aids that are comfortable and discreet? Look no further than Yiva! Our state-of-the-art hearing aids use the latest technology to give you clear, crisp sound quality in any environment.
Yiva Bluetooth
Bluetooth-enabled hearing aids are designed to be easy to use and control. With the Yiva App, you can make adjustments to your hearing aids with just a few taps on your smartphone. Whether you want more clarity in noisy environments or just need some extra help tuning out background noise, our app makes it simple and convenient.
Yiva Chargeable
Our hearing aids are also fully chargeable, so you never have to worry about running out of power while on the go. And with our industry-leading battery life, you can use your hearing aid all day long without needing to recharge it.
Ready to Experience Hearing
We can't wait to help you hear your best! Get in touch with us today to learn more about the Yiva App and how it can help you hear better.